The KG-UVD1P has been replaced by the new upgraded KG-UV5D. There will not be any more of the 1P models. Click to get yours now



Upgraded models. Now complies with new FCC narrowband mandate. This radio is locked to narrowband in the commercial frequency range. It can be switched to wideband with software in the Amateur (ham) Range


Wouxun KG-UVD1P Dual Band VHF/UHF Handheld Commercial Radio
Dual band VHF/UHF. Freq. range: 136-174, 420-520 MHz RX and TX. KG-UVD1P
Ideal for Hospitals, EMS, Fire, Police, Tour Guides, FEMA, security patrols, business communications, schools, construction crews, universities, museums, churches, farms, event venues,and other entities that have FCC licensed frequencies. . FCC Part 90 certified.
The KG-UD1P is a rugged , high-performance VHF/UHF handheld commercial transceiver providing up to 5 Watts of RF power on VHF and 4 Watts on UHF.
The KG-UVD1P is Part 90 certified for commercial use.
Frequency Range of 136-174, 420-470 MHz RX and TX. FM: 76-108 MHz (RX). Software programmable via USB cable . If you need another Frequecy range or a large quantity, please give us a call

Model History
KG-UVD1: Original rugged model

KG-UVD1P: Original rugged model with added DTMF feature and upgraded firmware

KG-UV2D: European case and a few Dealer Specified firmware revisions

KG-UV3D: Lighter Duty Model with lighter Plastic case with exact same chassis as other models
All Models Carry the exact same FCC type acceptance there are no differences in design or specs of the chassis or electronics
FCC Approval
CE & FCC Part 90 certified, FCC ID: WVTWOUXUN04
MTC Warranty Policy
12 month limited warranty on the radio against defects in materials and workmanship

6 month limited warranty on the included radio battery and battery charger against defects in materials and workmanship
Standard Accessories Included with Every Radio
Dual band radio

Dual band antenna

1700 mAh high capacity li-ion battery pack


Intelligent desktop 3-4 hour rapid charger

Desktop charger AC power cord

Belt clip

Wrist strap

English user manual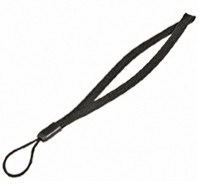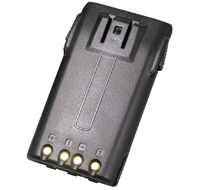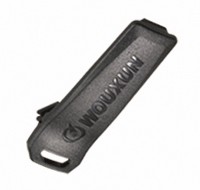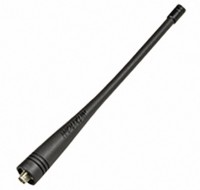 Features
Dual band monitor (VHF/UHF, VHF/VHF, UHF/UHF)

Dual alpha numeric, backlit display with channel name edit

Selectable high/low power settings (VHF: 5W high/1W low) (UHF: 4W high/1W low)

Includes 1700 mAh li-ion battery as standard (3-5-2011)


Includes intelligent desktop 3-4 hour rapid charger

Loud speaker audio output (500 mW)

Bright flashlight illumination function

English female voice prompts enable non-sighted operation (can be turned off)

128 memory channels (shared)

VOX Function

Digital FM radio (76-108MHz) with automatic tuning and storing, radio frequency display, 18 FM memories in 2 banks

Programmable by computer or keypad

Windows PC programmable


Same channel: VHF TX & UHF RX or UHF TX & VHF RX available

105 groups DCS/50 groups CTCSS

DTMF encoding (continuous with button press duration)

CTCSS encode/Decode (no decode delay)

Stopwatch function

SOS function

Low-voltage voice prompt

Busy channel lockout

Selectable transmit over timer (from 15 to 600 seconds)

Selectable step sizes of 5, 6.25, 10, 12.5 25, 50 or 100 kHz

Multiple scan modes including priority scan

Keypad lock (auto or manual)

High contrast white backlit keypad. All keys are backlit (except A/B & TDR)
Upgraded models. Now complies with new FCC narrowband mandate. This radio is locked to narrowband in the commercial frequency range. It can be switched to wideband with software in the Amateur (ham) Range
Frequency Range

136-174, 420-470 MHz RX and TX
FM: 76-108 MHz (RX)

Memory Channels

128 channels (shared)

Operating Voltage

7.4 VDC

Operating Temperature

-22°F to 140°F (-30°C to +60°C)

Dimensions (W x H x D)

2.3 x 4.1 x 1.6 inches (58 x 105 x 40mm) (with 1700 mAh battery pack, without antenna)

Weight

9.2 ounces (262 grams) (with 1700 mAh battery pack)

RF Carrier Power

VHF: 5W high/1W low, UHF: 4W high/1W low
Caution! If you use any other software to program this radio it will cause damage to the unit. You must use Wouxun KG-UD1P software to program this unit. If you use aftermarket software or software for one of the other Wouxun models it will damage the unit. When using the correct software you can not use any other file that you may have saved from another application or from another wouxun model. . You can only use files saved from this 1P software to program this radio. Files saved from other programming software will damage this unit ,repairs can not be made under warranty if this happens